Awards, Recognition and Charity Support
We have achieved a number of awards over the years that have recognised and acknowledged the excellent work of staff and children at All Saints'. These include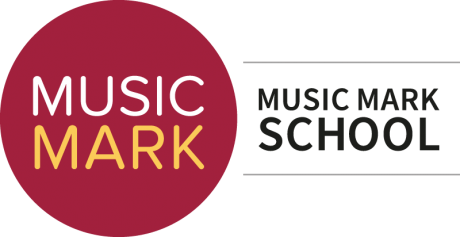 Music Mark is the UK Association for Music Education, championing and supporting access to music for all children and young people.
We have been recognised for our commitment to a broad and balanced curriculum and the value that we place on music.

Artsmark is the creative quality standard for schools, accredited by Arts Council England.
Artsmark provides a clear framework for teachers to plan, develop and evaluate arts, culture and creativity across the curriculum.
The eco-award was achieved for our work towards a sustainable lifestyle.
Awards previously achieved and which we continue to uphold the rigour and spirit in which they were awarded.
Some of these awards no longer exist. However, as a school we constantly strive to maintain and improve upon the standards we achieve in all areas, whether we receive a badge of recognition or not.
The School Achievement Award was designed to recognise the contribution of the entire school workforce in raising pupil attainment. Awards were distributed to schools where pupil performance showed significant improvement over time, typically a four year period, or where in any specific year, pupil performance is demonstrably better than most similar schools.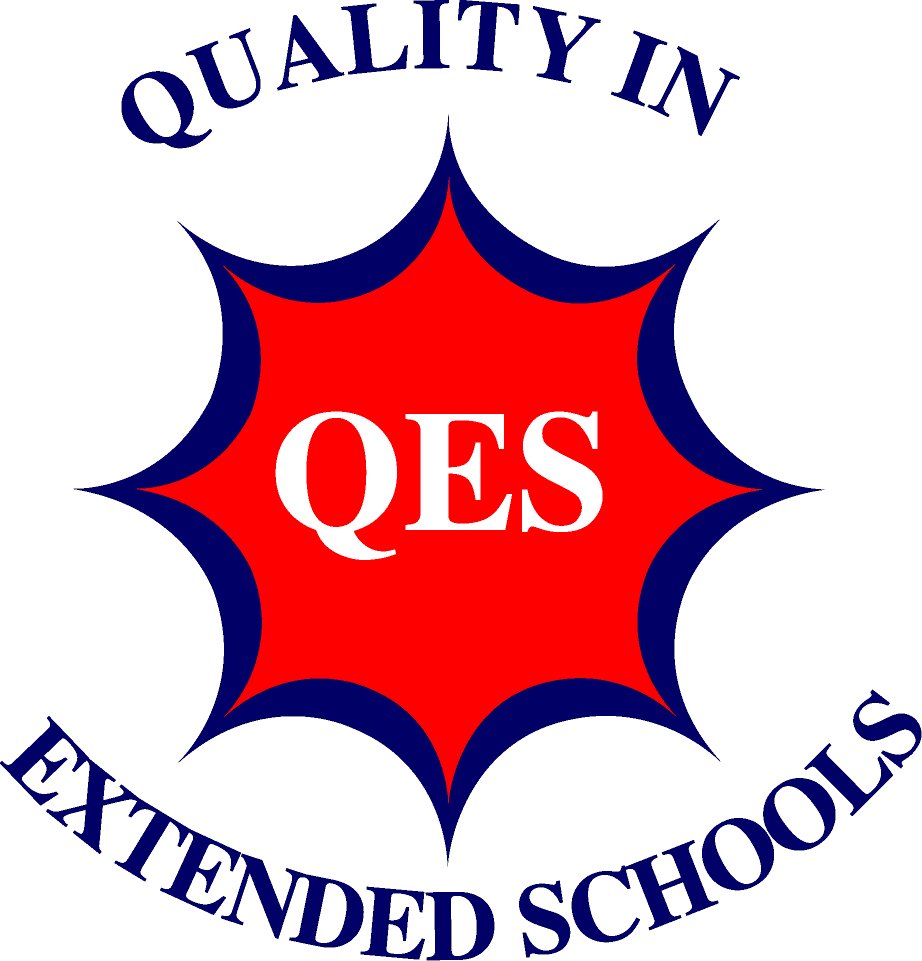 The QES Recognition Scheme was a recognition of a schools development to promote and achieve quality in the extended services it provides. It is public recognition that the standards embodied in the Quality Development Framework (QDF) are being met.
Hindley All Saints' Church School has achieved the Bronze School Games Mark award for their commitment, engagement and delivery of competitive school sport.
The Investor in People standard defines what it takes to lead, support and manage people for sustained success. Based on 25 years of leading practice, collaboration with over 1000 organisations and management thinkers, the Standard reflects the very latest workplace trends, to help every organisation be the best they can be. Based on a tried and tested framework and a rigorous process of assessment, organisations that meet the Investors in People Standard proudly display their accreditation to the world because they understand that it's people that make the difference.
Activemark
Schools received the Activemark if
90% or more of pupils across the school do at least 2 hours high quality PE and school sport a week.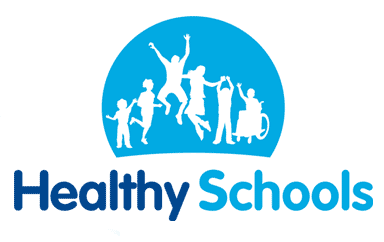 By encouraging children to be healthy, safe, cared for, have a voice and influence are fundamental prerequisites to being 'ready to learn' and achieving true potential. We aim to support our children to grow healthily, safely and responsibly and to become active citizens who do their bit for society and for the environment.
Through the Leading Parent Partnership Award award, schools meet a number of long term success criteria, such as improved pupil progress, punctuality, attendance and behaviour and increased parental involvement in school life.
Schools demonstrate that they are working to improve the following areas
Transition

Support parents as their children transition through or between schools.

Participation

Include all groups of parents in supporting their children's learning and developing their own learning.

Communication

Take steps to ensure that the school is a welcoming, communicative and friendly place for parents.

Guidance

Provide clear and accessible guidance to help parents support their children's learning and development.

Induction

Provide clear guidance on the responsibilities of parents, school and pupils, and share this information with parents as a key part of the induction process.

Home–school links

Produce parent-friendly policies to establish effective home–school links
Britain in Bloom
There is currently no award open for school to work towards. However, the RHS - Britain in Bloom were so impressed with our school grounds they gave us a special certificate to recognise all the hard work that had gone into making the grounds so amazing for our children.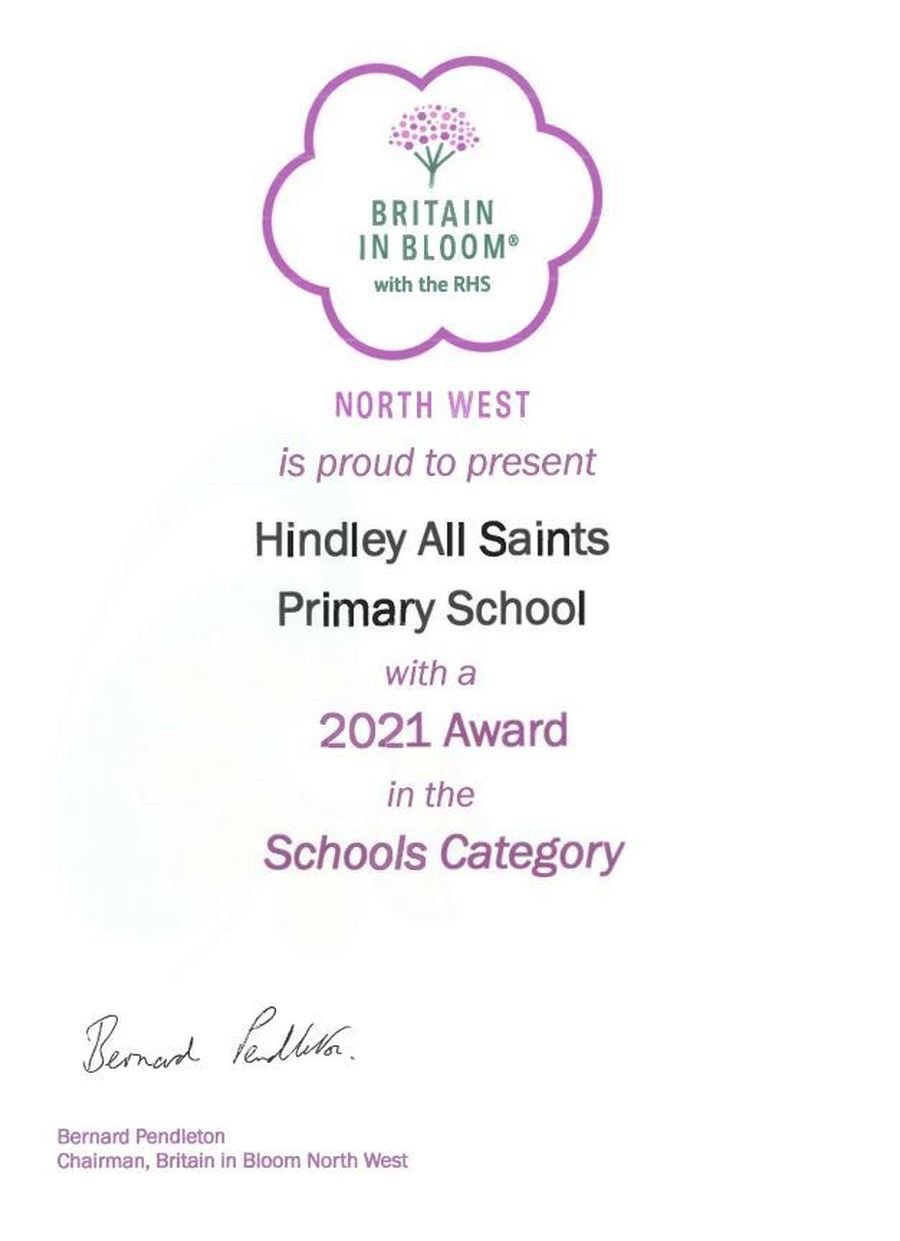 __________________________________________________________________________
Some of these awards have now expired due to cost or expiration but we continue to meet the high standards they aspire to.
Charities we support
Each year we support a number of charities and children are encouraged to raise funds through events and activities, for example
The Brick, through our Harvest celebration and gifts of food.
Poppy Appeal, on behalf of the British Legion selling poppies in school.
Wigan and Leigh Hospice, through Harvest donations and Christmas appeal and
Comic Relief and Children in Need, usually through non-uniform days and voluntary donations.
In addition, during the summer term, each class choose their own charity to support giving any profit they make during community week to the charity. This is a very successful week and helps children appreciate the direct influence they can have on community work.