Stay Safe
Keeping you safe is important to us.
Make sure that when you are surfing the web you look after yourself and
STAY SAFE.
If you need to talk to someone, you can talk to your family, your teachers or check out one of the links below.
Upset about something and need to talk. Check out Childline here.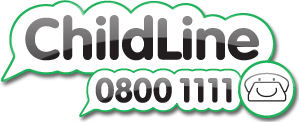 Feel you are being bullied?
Are you feeling fed up?
Need help with something?
Don't keep it to yourself - TELL SOMEONE.
Why not visit the Thinkuknow web site, [just click on this sentence], to find out how to keep yourself and your friends safe while you are online?
Check out these ideas on our website to stay safe online.
Check out this web site about the dangers of railways...http://www.rail-life.co.uk/
Water can be fun but also very dangerous.
Have a look at this web site to stay safe this summer safe4summer.com